A celebration 25 years in the making deserves a big kick-off and a summer full of fun and games. That's exactly how Philadelphia International Airport (PHL) is marking the 25th anniversary of its award-winning Airport Exhibitions Program. On May 31, City of Philadelphia Mayor Jim Kenney and Chief Cultural Officer and Director of the Office of Arts Culture and the Creative Economy Kelly Lee joined PHL CEO Atif Saeed and Director of Guest Experience Leah Douglas at the airport to start the Exhibition Program's "Silver Summer" festivities.
Since 1998, local artists and arts organizations have filled PHL's terminals with more than 500 unique exhibitions. The one constant throughout those 25 years has been Douglas, who founded the program and serves as curator. "PHL has a unique opportunity with its global audience to promote Philadelphia's unique treasures to the world – its arts, culture, and history," said Douglas. "I have always said that I am lucky to be working in Philadelphia because of the artists who live in the region. Philadelphia has numerous art schools that graduate talented artists and attract talented faculty who teach those students. Along with the diversity of museums – it's a City with a vast historical and contemporary cultural vibrancy and the airport program is a reflection of those communities and what is important culturally to the region." 
PHL has 16 locations with rotating exhibitions (32 exhibitions annually), as well as four locations where the artwork remains on view long-term and live artist demonstrations. In 2022-23, more than 88 percent of the exhibitions featured artwork by women and minorities.
"PHL is proud to have been a champion of the arts in the Greater Philadelphia region over the past 25 years. The exhibitions from local artists and museums have provided a visually engaging and welcoming airport experience for the millions of passengers that travel through PHL every year," said Saeed. "The success of PHL's program is due to the dedication of Leah, who has worked tirelessly to ensure artists from all backgrounds are represented throughout the airport." 
During the kick-off, Kenney and Lee presented an official proclamation from the City of Philadelphia to PHL, which declared May 31 as "Arts at the Airport Day". "The arts and culture sectors make Philadelphia a world-class city and are drivers for the region's tourism. What a better place than the airport to send that message to our guests—often their first and last impressions of the city. The airport offers artists and cultural institutions the opportunity to show their art, their collections, to a world-wide audience each and every day," said Kenney.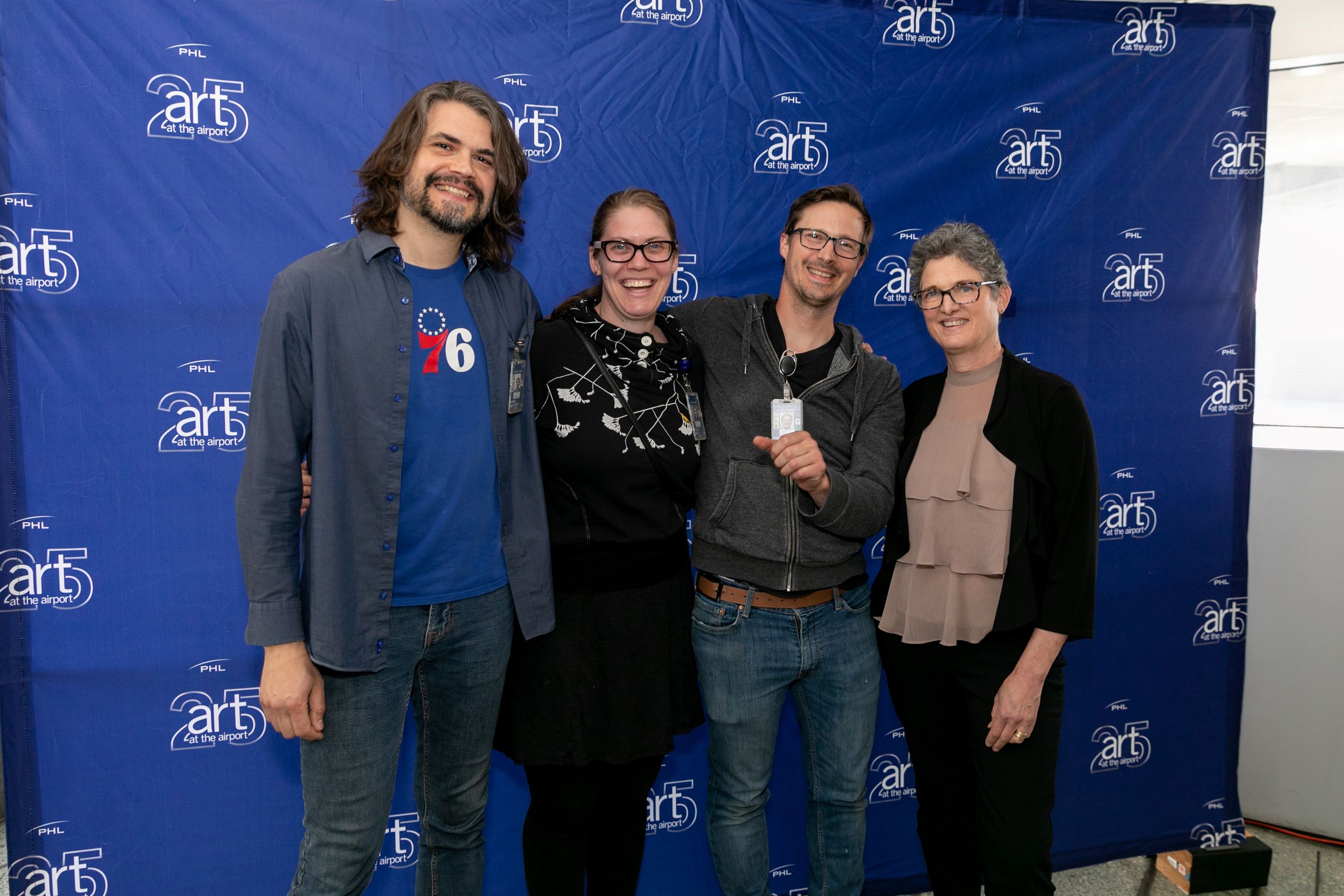 The celebration also marked the official launch of the "PHL HeART Scavenger Hunt Challenge" developed by Eric Dale. Twenty-five hearts made by local street artist Amberella are hidden throughout Terminals A-East and A-West. Guests finding 10 or more by following clues on QR codes can win prizes.